During a month when many cultures celebrate their own version of Mother's Day, Mead Johnson is proud to turn the spotlight on some of our moms who spend their days helping MJN nourish the world's children for the best start in life and their evenings doing the same for their families.
To celebrate this special holiday, we asked moms from our global family to describe what motherhood means to them and the lessons their children have taught them.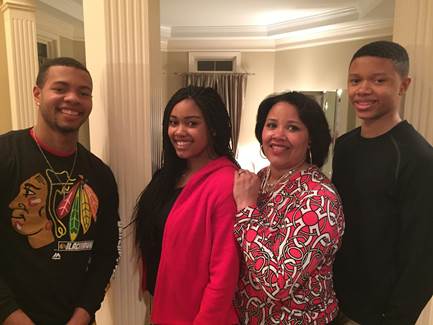 Connie and her children Evan (left), Brianna (middle) and Justin (right).
"Being a mom means, 'Mom, we have a project' instead of, 'Mom, I have a project.' It means having the privilege of teaching someone to ride a bike, build a model volcano, taper a pair of pants, learn to drive and respect the underprivileged. My children have taught me the importance of being a good example. Don't take the role of a parent lightly … your children are depending on you to teach them how to be good people."
*- Connie Flagg, Regional Business Director at Mead Johnson U.S. Mother of three. *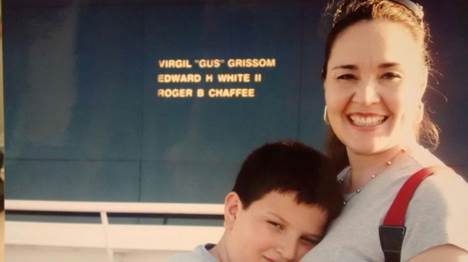 Consuelo with her son Hector.
"Motherhood is a miracle. It's an opportunity to be the best you can. I had Hector when I was 24. While I was pregnant, my mother passed away after three years of fighting Lou Gehrig's disease. I call Hector my hero, because he really saved me from sadness. Having him was my most beautiful experience that helps me live in happiness."
Hector added: " … I could have a whole week and still don't have enough time to explain how wonderful a mother she is. When I see my mother, I see a person who is willing to give everything to make the ones she loves happy. I love my mom and every second I spend with her is a never-ending gift."
- Consuelo Palomino, Associate Director of Regional Human Resources , Mead Johnson Mexico. Mother of one.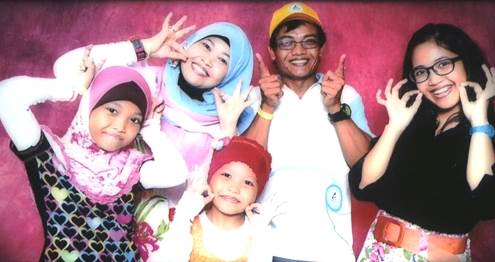 Siti with her husband and daughers Khairunnurrin (left), Khairrunadya (front) and Kharirunnissa (right).
"The best thing about being a mother of three girls is that they have brought me endless joy and laughter. It means watching them grow, their smiles, their mischief, their talents and many more attributes that I am proud of. Being a mother is the toughest job in the world, but the sacrifice that I have made and placing my children as the first priority in my life is the best reward.
"My children have taught me many new ways to live my life: to be less pessimistic and not to be overprotective about them mixing with the wrong company or bad influences. They have shown, proven and ensured they will bring the guidance I have taught them, wherever they are."
- Hajjah Siti Rahmah Binte Johari, Administrative Assistant at Mead Johnson Singapore. Mother of three.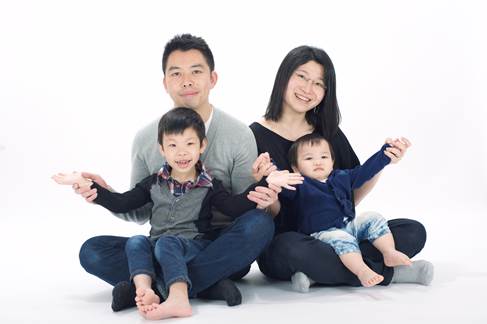 Amy with her husband and sons Sebastian (left) and Skylar (right).
"To me, motherhood means walking into the toughest job on Earth. It comes with huge responsibilities and requires a lifetime commitment. This job does not have annual leave or sick leave. Quitting is not allowed. Yet we still have people loving this job, and I am one of them. Motherhood allows me to stretch my heart and my capability in ways that I could never imagine.
"The arrival of my son, Sebastian, who has the rare genetic disease Williams Syndrome, taught me that things do not always go the way I plan. But I believe everything happens for a reason. I learned not to sweat the small stuff and know it is okay when things aren't always perfect. Having Sebastian and my other son Skylar taught me that nothing should be taken for granted and to be mindful to enjoy the present."
- Amy Chu, Senior Regulatory Affairs Manager, Mead Johnson Hong Kong. Mother of two.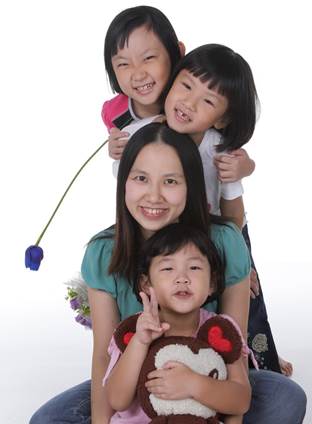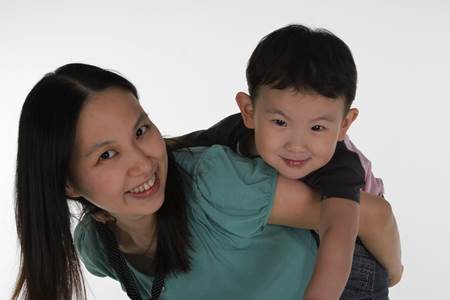 ]
Lynn with her children Valencia, Veradis, Versilia, Darius and Denzel.
"Motherhood is a lifelong learning journey, filled with lots of love, joy and heartaches, with no destination.
"The truth about being a mother is that you'll get lots of surprises and laughter every day. You can never anticipate what these little children have up their sleeves and in their minds. They will simply blow you away with their actions and responses."
- Lynn Teo, Human Resources Associate, Mead Johnson Singapore. Mother of five.