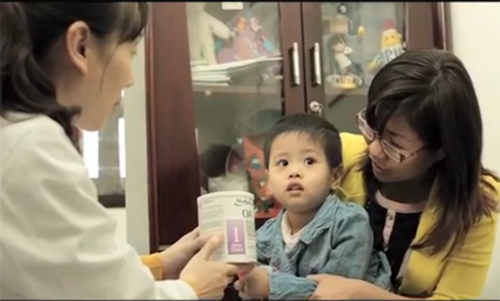 A doctor in Vietnam provides Minh Anh (center) and her family with Mead Johnson's metabolic formula to help manage her condition.
Congenital metabolic disorders. These are rare diseases that may have limited awareness among people around the globe – yet, untreated, could have significant, life-long impacts on children and their families.
On February 28 – the 8th Annual International Rare Disease Day, Mead Johnson recognizes the commitment of families who provide unconditional love and care to their children who are stricken by rare genetic disorders as well as the doctors and nurses who provide medical expertise. Through joint efforts with medical and public health experts around the world, Mead Johnson is helping to ensure that newborns receive the critical – and often lifesaving – screenings for congenital metabolic disorders during those first days of life.
For newborns, a simple heel prick can provide comprehensive insights about their health that can mean the difference between living with a debilitating disability and potentially experiencing a shortened life span or living a life to their full potential.
At Mead Johnson, our mission is to nourish the world's children for the best start in life. For more than a century, we have achieved this by developing science-based specialty products that provide the essential nutrients infants and children need to help manage diseases such as Maple Syrup Urine Disease and PKU, among others.
Our extensive portfolio of specialty metabolic products has helped thousands of infants survive and grow into happy and healthy children. One such child is Minh Anh of Vietnam.
Minh was her family's first baby girl. Within the first few months of her life, Minh's appetite began to wane. Her parents rushed her to the doctor, where she was tested and diagnosed with a rare metabolic disorder. According to her mother, the family was afraid and had lost all hope for the healthy recovery of their little girl. But that changed once Minh's condition was diagnosed.
"Thanks to the valuable support of Mead Johnson and our doctors, Minh's health is now stable," Mrs. Ahn said.
Mead Johnson and its team of nearly 8,000 employees worldwide remain dedicated to meet the special needs of children like Minh Anh and creating happy, healthy lives for more children around the world.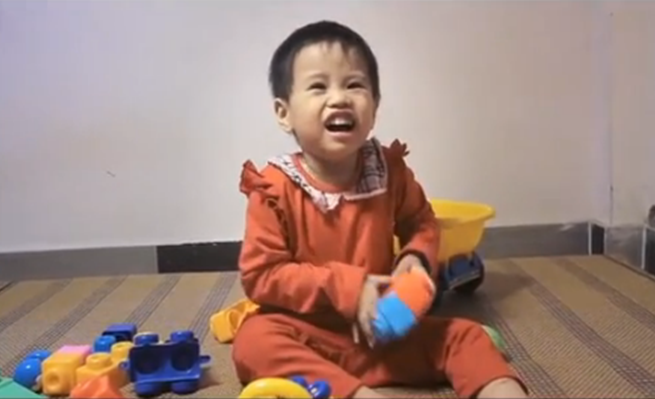 Ming Ahn is a vibrant, happy toddler after being screened and given specialty formula to manage her metabolic disorder.