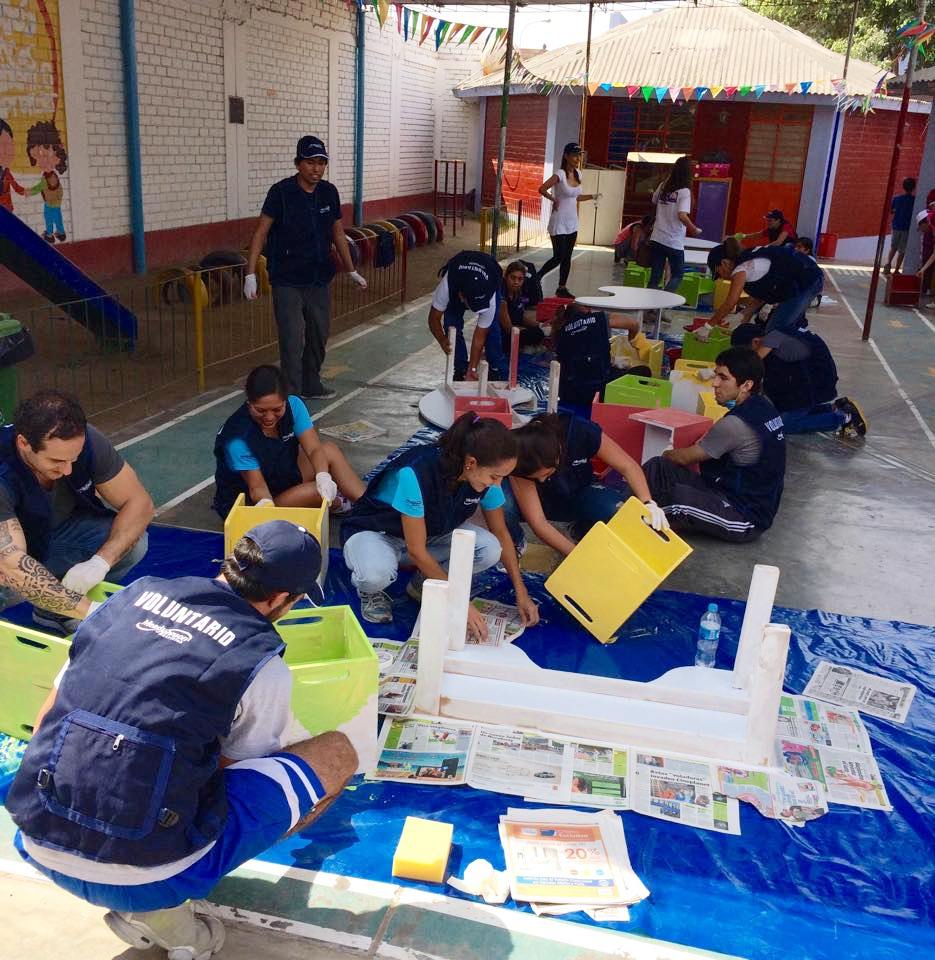 United Way and Mead Johnson volunteers clean and paint furniture to improve the Republica del Peru school kitchen.
At the Republica del Perú school and daycare in Lima, children choose activities based on their mood and interests. They can jump and run on the playground, build structures with blocks, or interact with other children to express their creativity.
Since opening in 2002, the daycare center has provided teachers and working parents a safe place for their children to stay, play and learn during the day.
The center relies primarily on help and funding from groups such as United Way Peru. Their relationship dates back to 2013, when a group of 500 volunteers from local companies and organizations joined together for a day of service and fun for students.
Mead Johnson Peru is one the biggest contributors to that country's United Way organization. In addition to providing financial support, our employees came together earlier this year to improve the school's daycare area. Volunteers repainted kitchen cabinets and classrooms and built more than 30 chairs and five tables, answering the facility's need for a better organized space with furniture appropriate for the children's ages.
Mead Johnson also has helped improve the health of the about 30 children who attend the school, said Alessandra Leverone, executive director of United Way Peru. Through its Nourishing Dreams program, Mead Johnson educates teachers and parents about the importance of holistic brain development and good nutrition. Following last school year, several children at the center were no longer at risk of malnutrition as a result of their participation in Nourishing Dreams, Leverone said.
Parents have embraced tips provided by Mead Johnson, including those focused on the importance of packing their child's lunchbox with healthy food. Teachers have also benefitted from learning more about childhood growth and development, Leverone said.
"The involvement from companies like Mead Johnson lets us develop sustainable projects, which contribute to generating greater community impact by utilizing the expertise of the organization and its employees," she said.
A "before" photo of the kitchen at the Republica del Peru school in Villa el Salvador in Lima.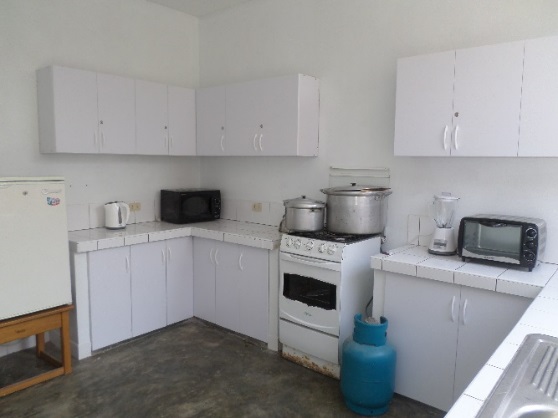 The kitchen at Republica del Peru school following renovations by United Way at Mead Johnson volunteers.