For the second consecutive year, Mead Johnson Mexico was honored with the distinguished "2013 Socially Responsible Corporate Distinctive" ESR® Award during, "VI Encuentro Latinoamericano de Empresas Socialmente Responsables," or the Sixth Annual Latin America Socially Responsible Business meeting, held April 8-11 in Mexico City.
The ESR® award is granted annually by the Mexican Center for Philanthropy and the Alliance for Corporate Social Responsibility. The award recognizes companies that conduct business in a socially responsible manner and demonstrate excellence in programs designed to enhance the well-being of their employees and communities in which they do business.
Criteria needed to attain the ESR® award include:
Excellence in ethics;

Corporate qualify of life;

Community engagement and development; and

Environmental responsibility
During the awards ceremony held on April 9, Lourdes Lopez Zuckermann, Public Relations and Government Affairs Manager, Mead Johnson Mexico, said, "It's an honor for Mead Johnson Mexico to be named a recipient of this award two years running. It helps us reinforce our commitment to nourishing the world's children for the best start in life."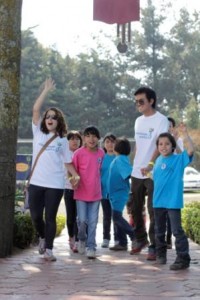 Mead Johnson Mexico employees giving back to the community with children from Casa de la Mercedes.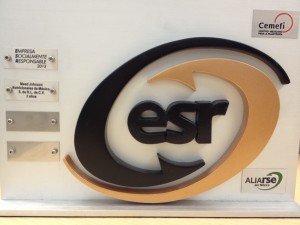 Mead Johnson was honored with the ESR Award for the second consecutive year.