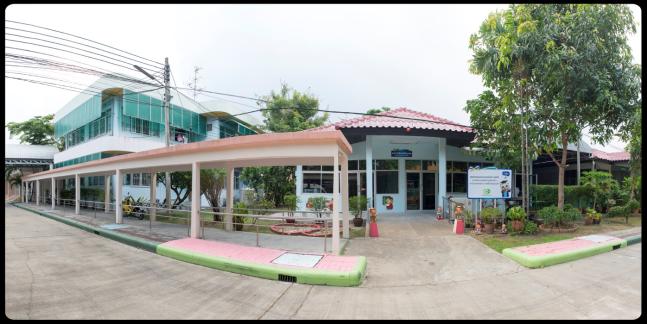 Our commitment to help nourishing children for the best start in life is not limited to making and supplying our high-quality products.
In Thailand, Mead Johnson has established a relationship with the Phayathai Babies Home – an orphanage and shelter in Bangkok that is home to more than 200 children under the age of eight. When our team there identified some opportunities to improve food preparation, they didn't limit their thinking to piecemeal fixes. Instead, they committed to the optimal solution, which involved the complete redesign, reconstruction and re-equipment of the orphanage's food storage and milk preparation areas.
Besides providing material support, MJN Thailand continues to emphasize the importance of delivering knowledge and comprehensive training to the orphanage staff. Through this partnership, four caregivers from the Babies Home will receive training from our medical sales representatives three times per year. The most recent of these trainings took place in March.
The overhaul of the Phayathai facilities serves as a "best practice" model for building and operating a milk preparation center. The local team makes periodic visits to ensure that the equipment, facility and standards are being maintained.
Finally, with Mead Johnson's help, the orphanage will be able to hire a nutritionist to create a menu for the children that will help ensure that they receive the best possible nutritional care for years to come.