The following post is a Q&A session with Elisha London, Global Regulatory and Nutrition Scientist. Elisha's work at Mead Johnson includes the area of inborn errors of metabolism where she provides global nutrition support for metabolic formulas. Metabolic diseases affect nearly 5,000 babies in the U.S. every year. Newborn screening can greatly impact the lives of babies by detecting these life threatening illnesses at birth. Early detection of these diseases saves the lives of thousands of babies every year. For more information on Mead Johnson's advances regarding metabolic diseases check out Recognizing Rare Disease Day and Combating PKU also on the Mead Johnson Journal.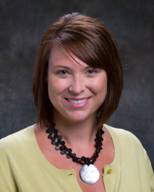 What is your role at Mead Johnson and how long have you been with the company?
I am a scientist in the Global Regulatory and Nutrition Science department within Global Research and Development and have been with the company for three and a half years. As it relates to the area of metabolics, I provide internal and external education as well as scientific guidance on the nutrient profiles of our metabolic products. I also lead a global cross-functional group called the Metabolic Community of Practice, a forum for those of us who work with metabolic formulas to exchange experiences and develop best practices.
**Can you tell us a little bit about your background, and what inspired you to specialize in this area of nutrition science? **
As a registered dietitian, I worked in clinical practice for eight years prior to joining Mead Johnson. I have always been intrigued by and loved observing the difference the right nutrition intervention can make in someone's health. Nowhere is that more true than with the nutrition management of metabolic disorders. Nutrition management of metabolic disorders is the cornerstone of treatment; if it is started early it can drastically improve the lives of our patients.
Aside from your work at Mead Johnson, what groups or associations are you a member of?
I am a member of the National Phenylketonuria (PKU) Alliance and recently attended their annual meeting, where I had the opportunity to meet several of our patients, including a young girl who was screened and treated for PKU at birth. It was amazing to hear her story and see how metabolic formulas have made a difference in her life. To think that without our formulas she would not be preparing for college this year brings amazing perspective to our work.
I am also a member of the Academy of Nutrition and Dietetics and Genetic Metabolic Dietitians International.
With consumer awareness initiatives about metabolic disorders, such as National Newborn Screening Awareness Month (U.S.), what is your perspective on the importance of parents being aware of newborn screening?
In the United States, we're lucky enough to live in a country where every baby is screened. So, building awareness of the benefits of newborn screening is key. Babies with metabolic disorders often appear normal at birth. Early symptoms of metabolic disorders are very vague and the disorders are difficult to diagnose based on symptoms alone. In some cases, early detection with newborn screening and initiation of treatment can be the difference between life and death.
What is your experience in this issue when it comes to screenings in different regions around the world?
As newborn screening continues to expand globally, there is increasing importance to have formulas available to treat those diagnosed. Several years ago, I had the opportunity to travel to China to be part of the launch program for the PKU Project where Mead Johnson China partnered with the Ministry of Health to expand newborn screening for PKU to many rural areas of China. As a part of that program, our China business donated Phenyl-Free 1 to children diagnosed with PKU who would not have access to PKU formula otherwise.
How do you think your role at Mead Johnson and the company as a whole can positively impact the future of infants with metabolic disorders?
After meeting some of the people who have grown up using one of our metabolic formulas, first and foremost, we need to continue to provide science-based products for the nutrition management of inborn errors of metabolism. It's important that we identify leading-edge nutritional improvements and provide education on metabolic disorders. Mead Johnson truly has the expertise needed to develop and provide metabolic formulas globally and I am proud to work for and represent a company that is so dedicated to its mission.
For other resources related to information on newborn screening and inborn errors of metabolism please explore the following sites: