On one side of the room, children dig furiously on an artificial beach, sifting through sand to find buried treasure.
On the other side of the room, another group of children put their swiftness to the test by racing a virtual T-Rex dinosaur.
And in the center of it all, children donning grass skirts and flower leis showed off their newly learned dance moves for the crowd.
Besides simply being fun, each one of these activities represents a key aspect of holistic brain development, which was the focus of the recent Enfa A+ Brain Expo hosted in Vietnam.
A joint partnership with Mead Johnson Vietnam, the Vietnam Pediatric Association and the Ministry of Education and Training, the Brain Expo attracted more than 20,000 visitors in three days.
The event, which Mead Johnson created in 2013, brings together children, parents, healthcare professionals, child educators and nutritionists to discuss the importance of early brain development. Attendees of all ages leave the Expo armed with ways to enhance that development, using concentration, memory and problem solving.
The Expo changes the perception that brain development is simply measured by an IQ level or performance in school. Instead, it's important to look at it in a holistic way that accounts for developmental milestones supported by the right nutrition and stimulation.
"At Mead Johnson, we know early nutrition has a critical lifelong impact on the growth and development of children," said Hung Khuat Quang, director of corporate affairs at Mead Johnson Vietnam. "To build a successful next generation, we need to provide the children today with a solid foundation right from the start of life."
Expo organizers focused exhibits on four key elements that play a role in brain development –intelligence, motor, emotion and communication.
1. Intelligence: Cognitive skill focused on processing information, such as exploring, recognizing objects and solving problems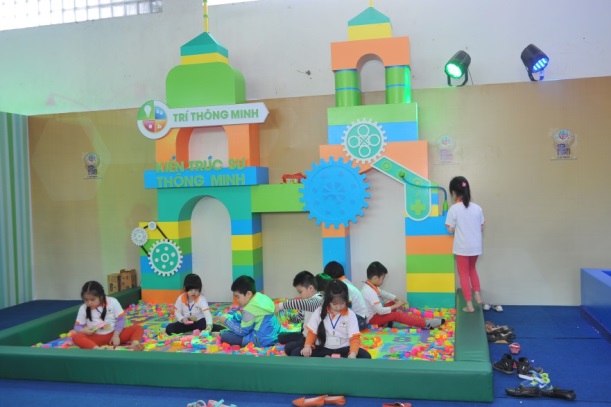 Children build with toy blocks - and imagination.
2. Motor: Overall and fine motor skills including crawling, rolling over, walking, drawing and holding objects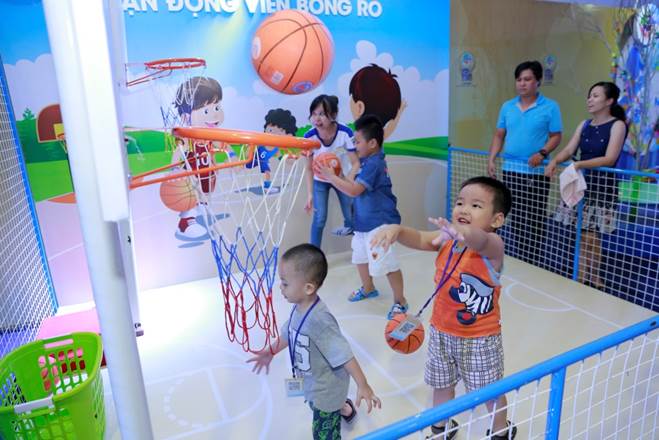 Children have fun demonstrating their basketball skills.
3. Emotion: Social skills that include interacting with others, from smiling and imitating to sharing and recognizing others' emotions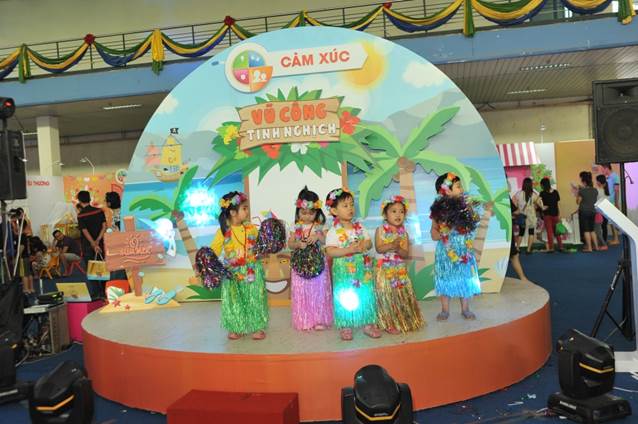 Children express themselves through hula dancing.
4. Communication: Interaction with others, such as communicating through gestures, pictures, words and music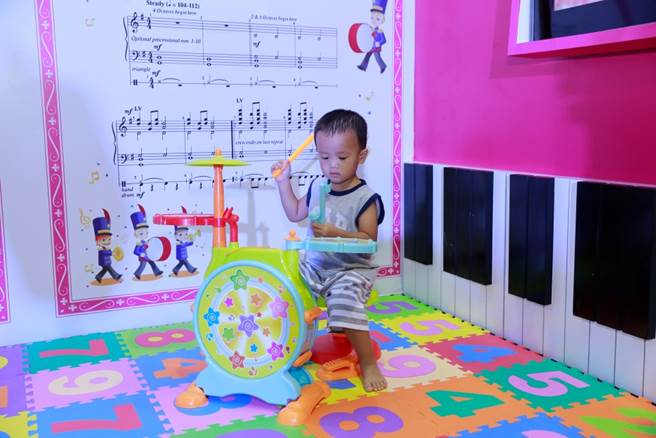 A child explores communication through music.