In 2014, Mead Johnson's U.S. employees and their families once again came together to support a great cause -- the March of Dimes and its ongoing campaign to prevent pre-term births, infant mortality and birth defects.
Through fundraisers such as silent auctions and book and bake sales – as well as simple donations -- the U.S. team raised a record $124,000 this year. Over the past nine years, the company has contributed more than $600,000 to the March of Dimes.
Mead Johnson's long-term support of March of Dimes naturally complements the company's mission to nourish the world's children for the best start in life, said Graciela Monteagudo, senior vice president and general manager, North America and Global Marketing.
"According to the March of Dimes, our involvement has helped to prevent 176,000 premature births since 2006," Graciela said. "As one of the world's leading nutrition companies for babies and children, it is imperative for us to support research that helps these infants get the start they need to live happy, healthy lives."
This year's success was due to the efforts of our employees throughout the country. The U.S CSR team would like to extend a special thank you to Steve Braun in Evansville, Sandra Bereti in Glenview, Laura Goilo in Zeeland and Grady Grant in medical sales for galvanizing employees to raise funds for such an incredible cause.
"The people who work at Mead Johnson are incredibly altruistic, especially when it comes to infants and babies," said Monteagudo. "Our employees care about the health and well-being of babies while we're on the clock – and off!"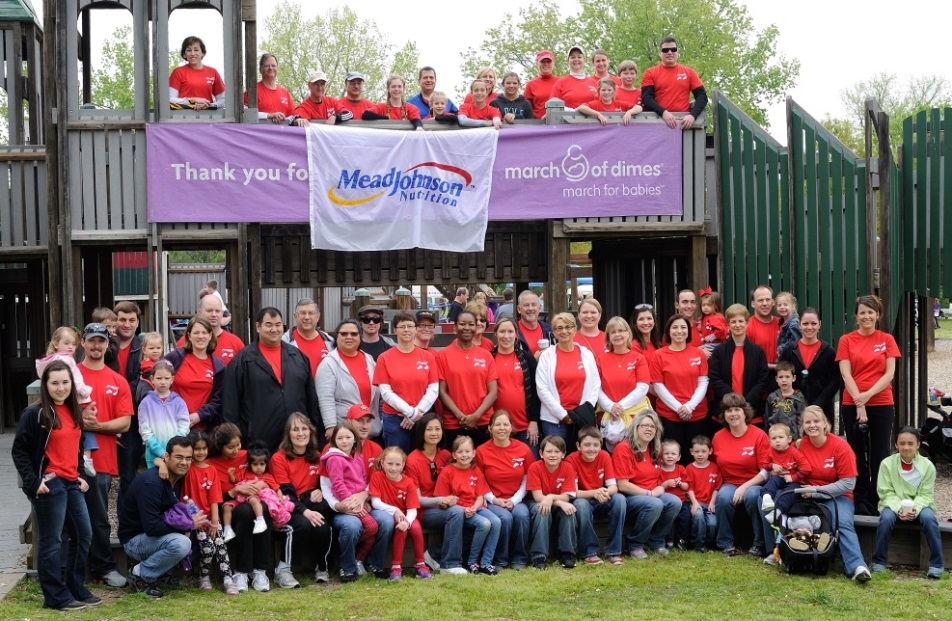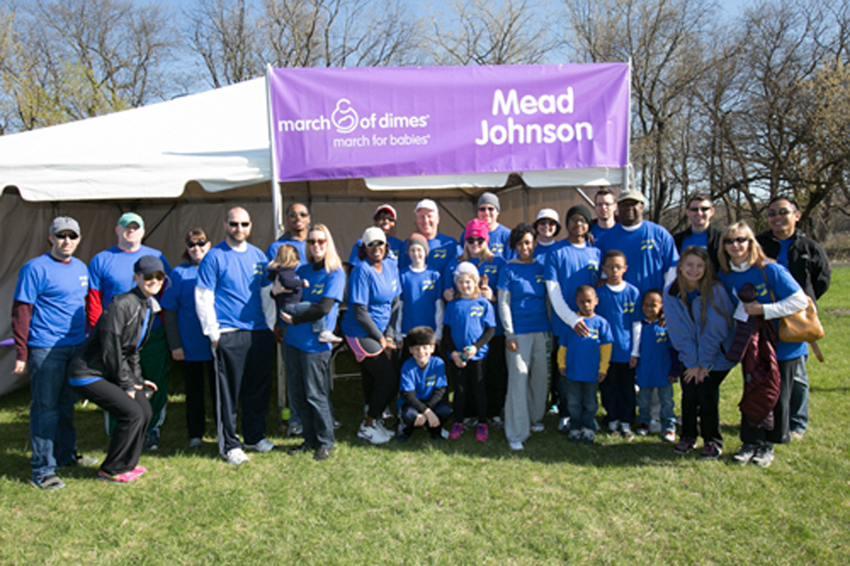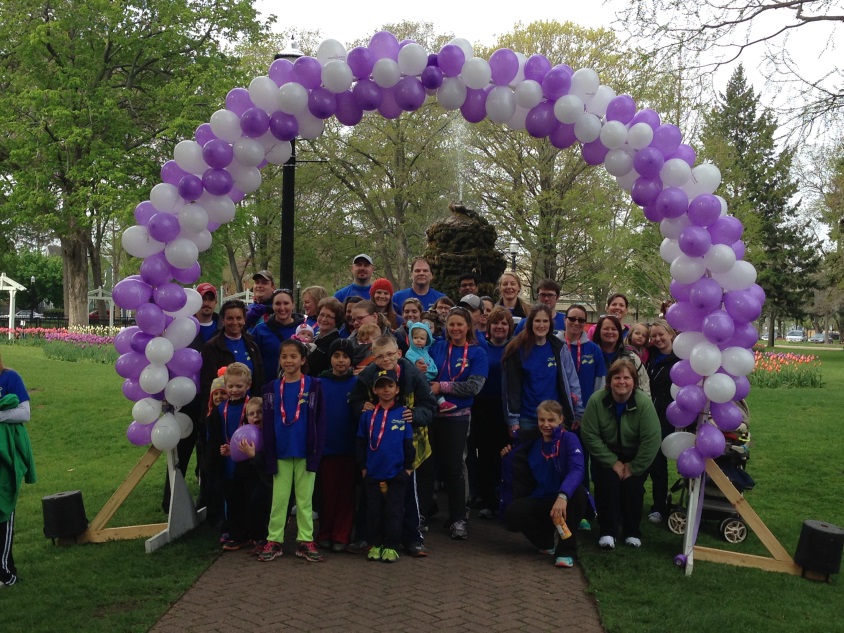 Mead Johnson's 2014 "March for Babies" walk teams in Evansville (top), Glenview (middle) and Zeeland (bottom).