For Mead Johnson, 2014 was filled with many activities that demonstrated the company's ongoing commitment to doing the right thing in Thailand. Through financial support and the dedication of our generous employee volunteers, the company advanced environmental restoration efforts near its manufacturing facility and supported several early childhood development programs.
Mead Johnson's contributions were recognized by The American Chamber of Commerce in Thailand, which honored MJN Thailand with its Corporate Social Responsibility Award of Excellence for the second consecutive year. The award honors companies that lead sustainable business practices that benefit the company, employees and society.
The award highlighted several of the company's efforts:
• Last year, Thailand continued its successful partnership with Chaipattana Foundation, which has enhanced over 20 child centers in the country by improving the physical infrastructure of the buildings and educating children and parents on proper nutrition. Last year alone, Mead Johnson Thailand helped build two new centers supporting nearly 100 children.
• With the company's support, the Phayathai Baby Home orphanage renovated its kitchen, and Mead Johnson trained employees on proper infant and child nutrition.
• Employees helped build a new sensory garden for disabled children at the Camillian Home, which cares for children with disabilities.
• The company donated more than 1,600 specialty nutrition products to children with metabolic needs.
• In the Chonburi province, where Mead Johnson's manufacturing facility is located, local employees participated in several activities to restore the island's habitat, including the development of an irrigation system, mangrove tree planting and a beach day clean up.
• The company continued to support the ongoing of efforts of the Thai Island & Sea Natural Plant Genetic Conservation to grow a coral reef off in Samaesarn Island, a nearby barrier island in the Chonburi province.
"Mead Johnson Thailand's employees bring the company's mission to life every day, truly helping children in Thailand get the best possible start in life," said Jan-Willem Eleveld, vice president and general manager. "They are the reason we continue to be recognized for our efforts, and their enthusiasm, engagement and donated time deserves a special thank you."
Mead Johnson Thailand has no intention of slowing down in terms of CSR and is already focused on making 2015 their efforts even more meaningful and impactful. Under the theme, "We Care, We Share, We Grow," the team will host a number of activities that shine an even brighter spotlight on Mead Johnson Thailand's ongoing commitment to care for its customers, children, the environment and the community.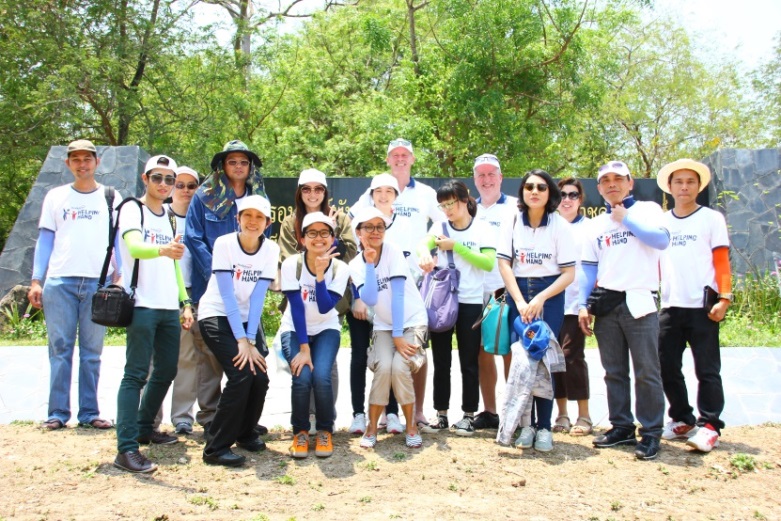 Mead Johnson volunteers help restore the habitat of Chonburi Island, Thailand by planting mangrove tree seedlings.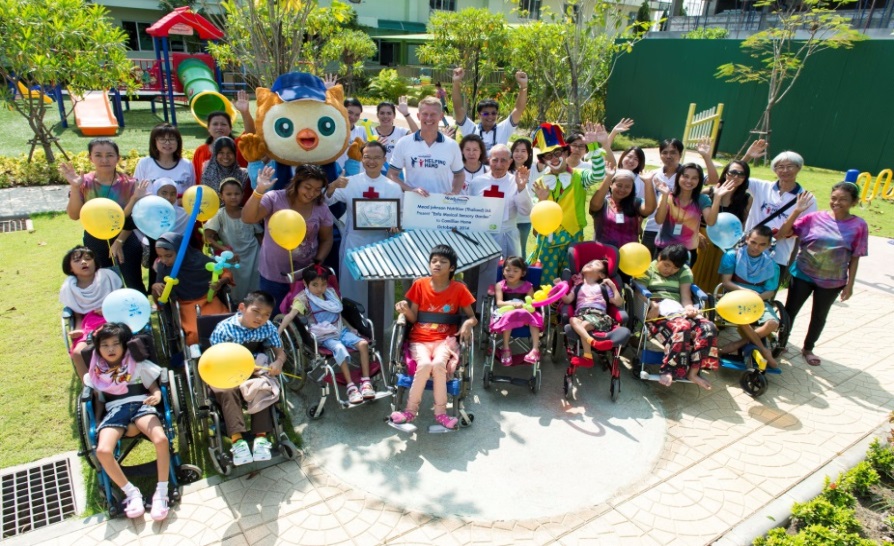 Mead Johnson celebrates the opening of the sensory garden at the Camillian Home, which cares for children with disabilities.