Earlier this month, Mead Johnson officially opened the Mead Johnson Pediatric Nutrition Institute technology center in Guangzhou, China, marking an important milestone in our ongoing legacy of science and innovation.
As the latest link in our global R&D network, and our third such facility around the world – joining Mead Johnson Pediatric Nutrition Institute technology centers located in the U.S. and Mexico – the new center in Guangzhou will connect leading Chinese and international scientific experts to explore and advance pediatric nutrition science and its applications.
More than 100 Chinese dignitaries, including government officials, business partners, leading scientists, academics and health care professionals attended the opening ceremony, with close to 100 members of the Chinese media.
Designed to be a place of discovery, collaboration and innovation, the facility houses world-class laboratories that have the technical capabilities necessary to conduct research and develop investigational products. It also features a state-of-the-art pilot plant that helps Mead Johnson scientists and research partners translate their discoveries into beneficial products for infants and children. Key findings related to nutrition advances for infants and children will help not only those in China, but will also benefit children around the world.
For more than a century, Mead Johnson has been dedicated to scientific discovery in the area of pediatric nutrition. The new Mead Johnson Pediatric Nutrition Institute technology center further enhances our ability to meet the pediatric nutritional needs of children for generations to come.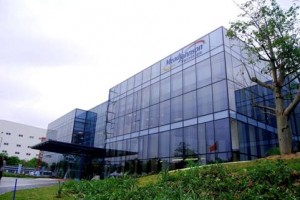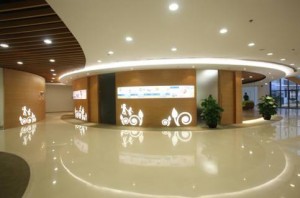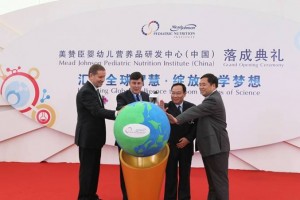 Steve Golsby, Mead Johnson president and CEO, was joined by Jim Cornelius, chairman of Mead Johnson's Board of Directors; Mr.Liang Jianqing, director-general of the Guangzhou Quality and Technical Supervision Bureau; and Mr. Chen Xiaohua, deputy secretary of the Communist Party Working Committee of the Guangzhou Development District, for the "countdown" to the official grand opening.