Nutritional care in the very early stages of life is critical for fostering successful, long-term development. In an ongoing effort to promote the importance of healthy nutrition and physical activity, Mead Johnson Hong Kong recently organized an outdoor learning activity for parents and children as part of the "Feeding Hope" program with The Boys & Girls Club.
In February of 2012, nearly 30 Mead Johnson volunteers and more than 360 children and parents embarked on an interactive nature walk around the Peak (a landmark mountain) in Hong Kong. Seven checkpoints were set up along a designated walking trail, consisting of short activities and advice for maintaining an active, healthy lifestyle. Volunteers were teamed up with a group to complete each checkpoint and talk about the importance of proper nutrition and exercise, offering general health and wellness tips based on resources from the Hong Kong Department of Health.
The event expanded social interactions for these parents and children and also encouraged family bonding and active participation with the larger "Feeding Hope" program. In Hong Kong, our "Feeding Hope" program enhances both physical and psychological health of children from low-income families by providing health and nutrition support and information.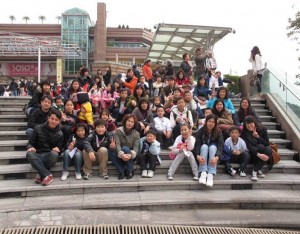 Children and parents from the Boys & Girls Club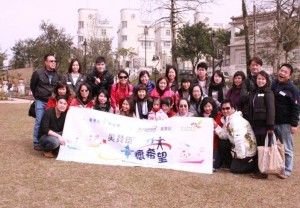 Mead Johnson Volunteers