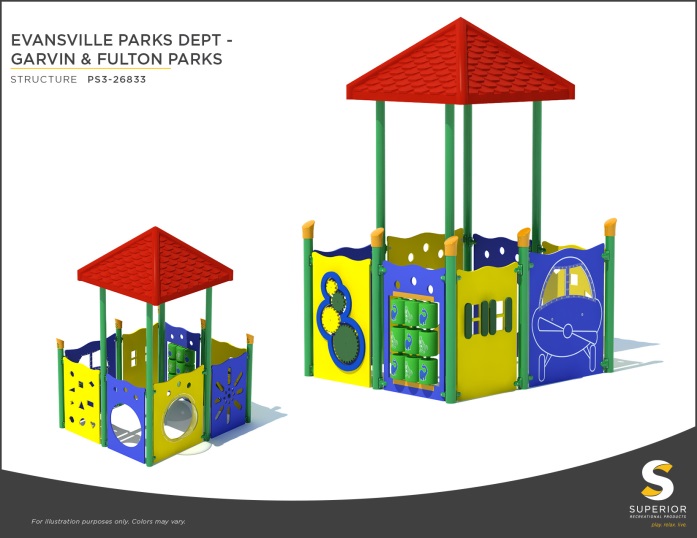 Young children in Evansville will soon have even more to look forward to during visits to the park – new playground equipment that not is not only fun, but also supportive of developmental and educational play.
In conjunction with the company's centennial celebration in Evansville, the Mead Johnson Nutrition Foundation donated $100,000 to the Evansville Parks Foundation for the construction of new play spaces in some of the city's neediest neighborhoods.
The grant is funding new toddler playgrounds at four Evansville-area parks, none of which currently have age-appropriate equipment for young children. The improved play spaces will include equipment specially designed to enhance the overall health, well-being and development of children in the community.
"Mead Johnson is proud of our 100-year heritage in Evansville, and we want to commemorate it with a lasting gift that will benefit the local community for generations to come," said Jeff Jobe, senior vice president, global technical operations for Mead Johnson, during a special event in Evansville to announce the donation.
Evansville Parks and Recreation Executive Director Denise Johnson recognized the importance of playtime for children to explore the world, be physically active and use their imaginations in new ways.
"This project is about much more than just providing new and exciting equipment and play space in our parks – it is about improving the health and fitness of children and expanding their minds through play," Johnson said. "This is a great way for Mead Johnson to help in getting the children of our community off to the best start in life."