On March 13, Mead Johnson Mexico was honored for their commitment to being a responsible corporate citizen and the integration of socially responsible practices in their culture and business strategy.
The "Socially Responsible Corporation Badge" is granted annually by the Mexican Center for Philanthropy (CEMEFI) and the Alliance for Corporate Social Responsibility (AliaRSE) during the Latin American Meeting of Socially Responsible Corporations.
To achieve this recognition, the company was required to meet four specific performance criteria, including excellence in ethics and corporate governance, quality of life in the company, community engagement and development, and care and preservation of the environment.
During the award ceremony, George Bernard, Vice President and General Manager of Mead Johnson México, said, "We are extremely proud to have earned this recognition for the first time ever, because it reinforces our commitment to providing the children of the world the best start in life. We are seeking to promote and foster a culture of responsible competitiveness which at the same time contributes to the welfare of society."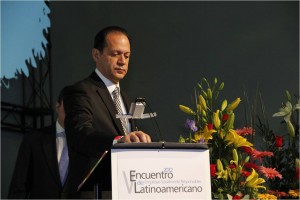 George Bernard signing the Decalogue of Social Responsibility.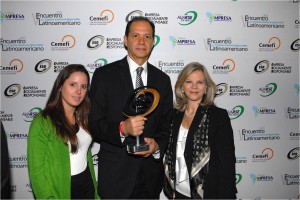 Alejandra Leyva, PR Specialist, George Bernard, VP and GM, and Lourdes Lopez Zuckermann, Public Relations & GA Manager attended the event on behalf of Mead Johnson Mexico.