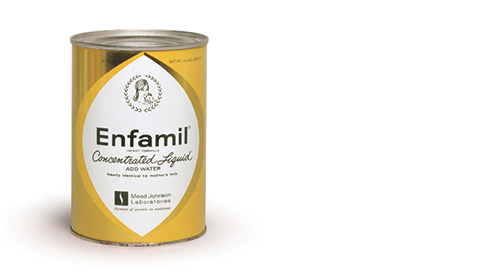 The Introduction of Enfamil
The original Enfamil, introduced in powder form and also as a concentrated liquid, was the company's first routine infant formula designed to be patterned after the nutritional composition of breast milk. Innovative for several reasons, Enfamil was formulated with nine percent of its calories included in the form of protein, which more closely matched human milk. Enfamil was the first routine infant formula in the United States to include added levels of the important nutrients choline and inositol.
Introduced in 1964, Nursette bottles revolutionized infant feeding in the U.S. by providing Enfamil in new ready-to-use bottles, sterilized nipples - offering nourishment for children and convenience for their parents.
Since its creation, Enfamil has undergone several significant reformulations, each one designed to bring it nutritionally closer to the composition of breast milk.